Hammer to Shape, Mouth Open
Hammer to Shape, Mouth Open is a changing artwork that will appear on the MIRROR homepage - where artists will be commissioned to make an image, icon, glyph, sigil or symbol of mouths and hammers.
Artists Conway & Young were commissioned to create a new artwork for the MIRROR website, as a way to disrupt and play with the formality of this space and to insert artists work and voices within the mainframe of the website.
Alongside creating two new artworks that take the form of gifs; Conway & Young were asked to write an ongoing, annual commission brief for students at Plymouth College of Art , where they will be invited to design their own mouths and hammers. The brief for students will be launch in October 2021.
Conway & Young chose a mouth in reference to the origin of the place name Plymouth (mouth of the Plym) and a hammer in reference to the Bertolt Brecht quote "Art is not a mirror for reality, but a hammer with which to shape it."
Conway and Young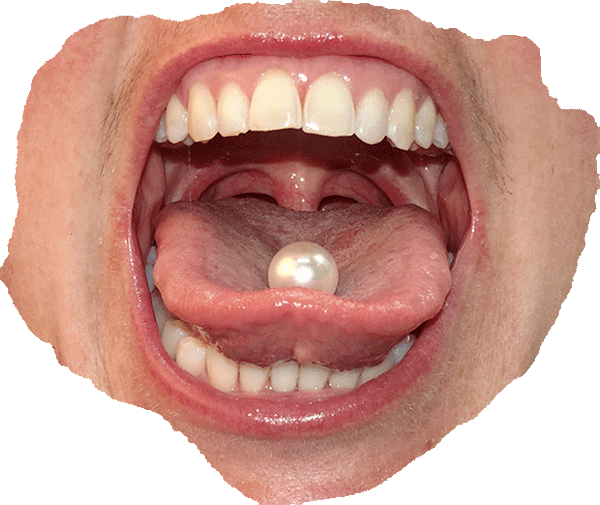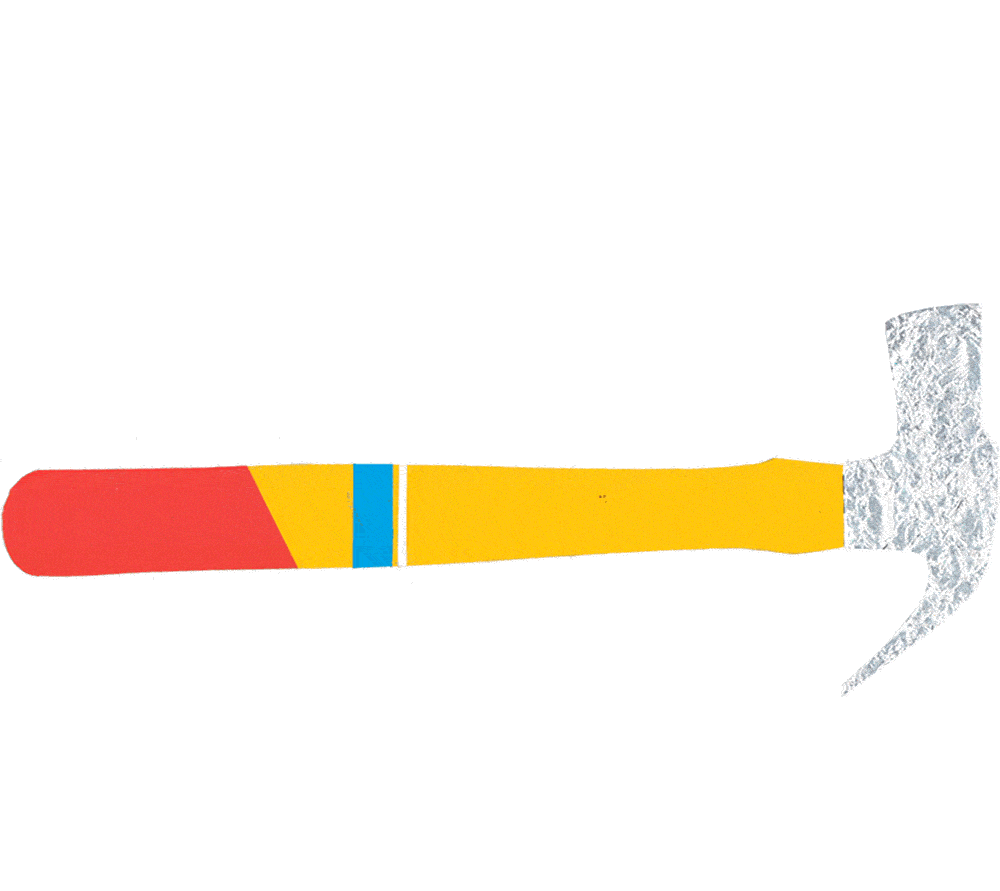 Conway and Young's Mouth Open (1) references Plymouths coastal location by merging a human mouth with the mouth of an oyster; whilst their work Hammer to Shape (1) is a simple hand collaged claw hammer which in its movement takes aim at the word MIRROR.

Conway and Young are graphic designers, artists and educators motivated by art and design's critical, social and political potential. They have been working on commissioned and self-initiated projects together since 2006 and have a shared lecturing practice. Currently they are studio holders at Spike Island, Bristol and part-time senior lecturers on the UWE Graphic Design Ba where they are responsible for live collaborative projects.