Conway & Young - Hammer to Shape (1)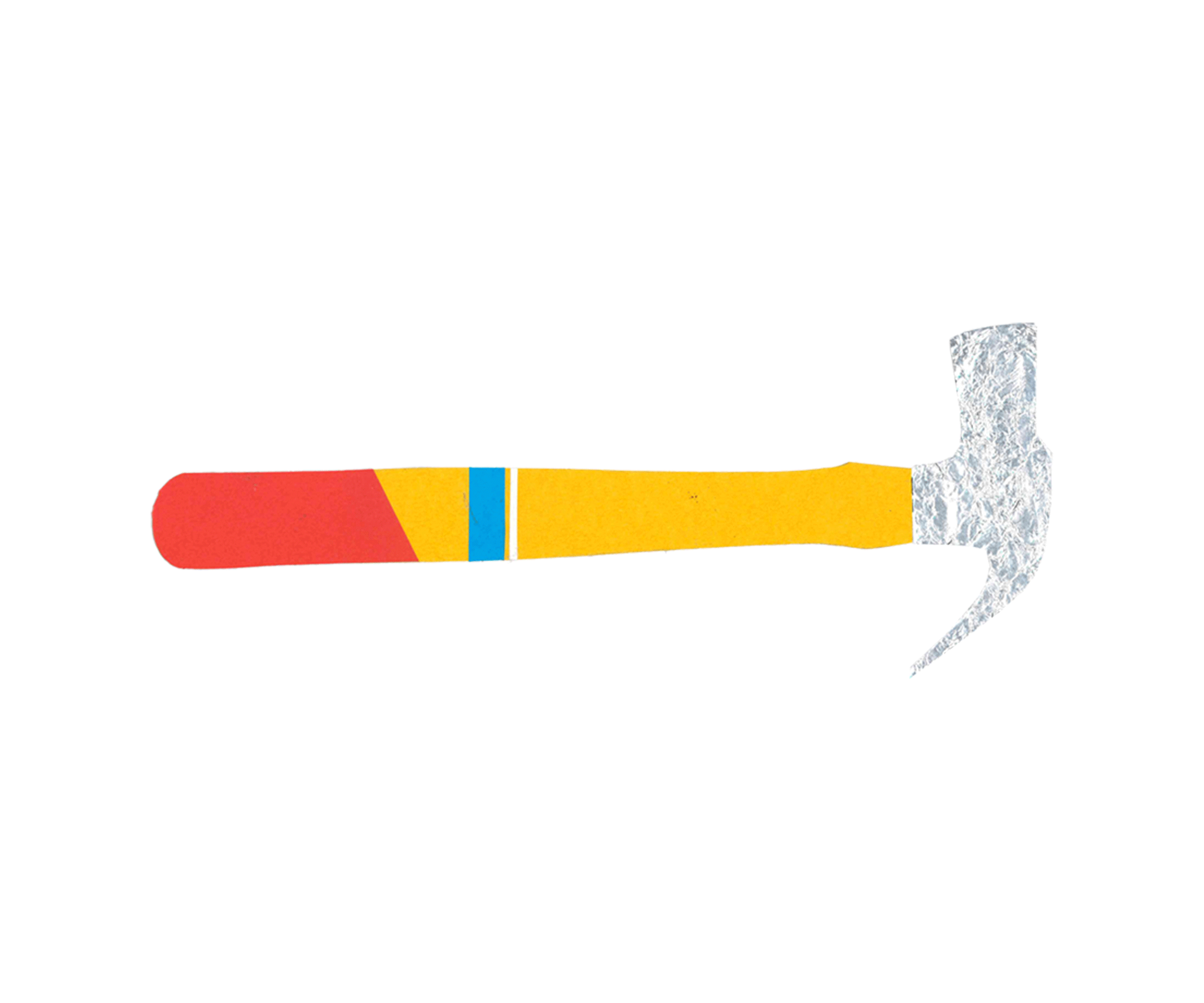 Conway and Young's Hammer to Shape (1) is a simple hand collaged claw hammer which in its movement takes aim at the word MIRROR.
Conway and Young are graphic designers, artists and educators motivated by art and design's critical, social and political potential. They have been working on commissioned and self-initiated projects together since 2006 and have a shared lecturing practice. Currently they are studio holders at Spike Island, Bristol and part-time senior lecturers on the UWE Graphic Design Ba where they are responsible for live collaborative projects.